Medusacard
One card, dozens of restaurants, hundreds of benefits
---
We are introducing you our MedusaCard, a unique loyalty system  connecting up to dozens of restaurants, bars and clubs in Slovakia, prepared especially for you, all our loyal customers. You will be rewarded for visiting our facilities. Let´s join the club and you will enjoy unique benefits, always new promotions or limited offers which you will always be informed preferentially about and you will take advantage from. MedusaCard is also a special program for all our customers. Let´s register, it´s free of charge.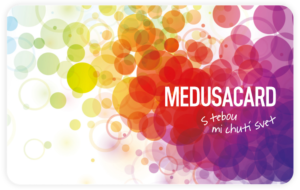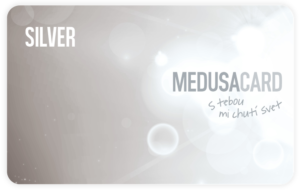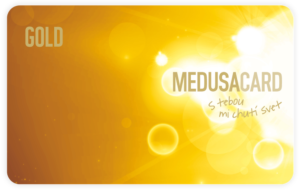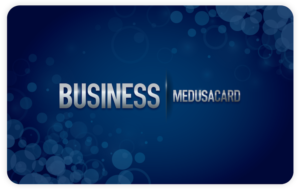 How to get your Medusacard?
Simply. You pay nothing, you order nothing. You may opt for an on-line registration or come and get your card directly at the selected facilities. If you opt for the on-line registration, just fill in few simple data and you will receive a card full of benefits – MedusaCard – by post service. Upon registration at a facility, our employees will give you a card and after filling a registration form the card is yours. Then you will receive a link to complete the registration to the e-mail you have provided.
From the moment you receive your card, you can fully enjoy all the benefits and advantages of our MedusaCard loyalty system.
How does it work?
For each visit to any Medusa Group facility, you will receive points on your MedusaCard when you pay for your bill. You can use your collected points for the benefits that our loyalty system offers. Detailed explanation of how to collect and use points can be found on our website.